---




EVERY CLASSIFIED ADVERTISEMENT ON THE TRANSPORT UNIVERSE CLASSIFIED SITE WILL LINK TO AN ENGINEER OR CONDITION REPORT FOR THAT ITEM. WITH 4 PHOTOGRAPHS. (Where the seller has elected to complete an REPORT, and has had the opportunity to take photographs.) LOCAL, REGIONAL, INTERNATIONAL




---
FOR THE FIRST TIME EVER, TRANSPORT UNIVERSE BRINGS THE MOST POWERFUL TOOL AVAILABLE TO LONG DISTANCE CLASSIFIED TRANSACTIONS.
UNTIL NOW THESE TRANSACTIONS COULD NOT HAVE OTHERWISE SUCCESSFULLY TAKEN PLACE.
CLASSIFIED ADS USED TO RESIDE IN A BLACK AND WHITE WORLD OF 3 LINES OF ABREVIATIONS AND A PHONE NUMBER..
THROUGH THE USE OF THE EXCLUSIVE ENGINEER AND CODITION REPORT, CLASSIFIEDS ON TRANSPORT UNIVERSE SPEAK VOLUMES OF INFORMATION, AND BACK UP EVERY WORD!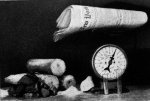 ---

WELCOME TO THE FUTURE OF CLASSIFIEDS!


FOR LESS THAN HALF THE COST OF RUNNING A THREE-LINE AD IN A LIMITED CIRCULATION NEWSPAPER FOR JUST ONE WEEK; YOU CAN PLACE AN INTERACTIVE SUPER-CLASSIFIED AD WITH AN UNLIMITED AMOUNT OF DESCRIPTIVE TEXT, 4 FULL COLOR PHOTOS, A VIEWING AUDIENCE OF MILLIONS OF POTENTIAL BUYERS. THE ESSENTIAL DETAILS OF THE ENGINEER REPORT WILL PAINT AN UNPRECEDENTED TOTAL PICTURE OF YOUR ITEM FOR A ONE TIME LISTING FEE. YOUR AD RUNS UP TO 90 DAYS ON ONE LISTING! YOU MAY EDIT THE CONTENT OF YOUR AD AT ANY TIME.




---


Pick one of the following ways to list:

ON-LINE
BY MAIL
BY PHONE
BY FAX

OR
List your ad in person with one of our exclusive
AGENTS



Click on CLASSIFIEDS above, then choose BUY/SELL to get started right away...