BUYERS

POST A WANTED ITEM
Post an item you wish to buy on the Wanted site, and watch as sellers underbid each other to sell it to you at the lowest possible price. Buy not just on price but also on condition!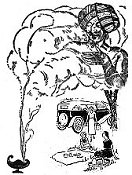 You are ready to buy and in the market for a pink '59 caddy convertible, a fleet of limousines or a a jumbo jet.

There is no need to get into a bidding war and risk seeing your dream being swept into the arms of the next highest bidder at the last moment.

Instead, post your item as WANTED, and watch as numerous sellers come to you. You control the transaction. No negotiations with middlemen are neccessary.You read all the reports and you choose the best offer!

Find something better to do with your valuable time...The Tender format accepts all offers from prospective Sellers...With respect to NEWor USED cars and equipment, you are... Literally In The Driver's Seat...If You are a serious BUYER and have listed the precise details of what you are ready to buy now...posting an item up for Tender will save you THOUSANDS in the show room .
SELLERS

SUBMIT AN OFFER
Offer your item to buyers who are ready, willing, and waiting to buy what you have.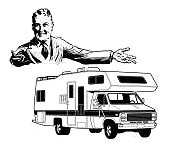 You are in the market to sell a pink '59 caddy convertible, a fleet of limousines or a a jumbo jet.

There is no need to incur excessive and possibly ineffective advertising costs or operating overheads.

Instead, target buyers directly who have expressed a committed readiness and willingness to purchase your item.There is no extra charge to fill out a Report. The report does all your talking for you and saves you precious time. Buyers know what they are getting...you only have to say it once!!!

If your item meets the buyers conditions, and you can beat your competitors price... ...YOUR ITEM IS SOLD!!!